Ultrarunning Sam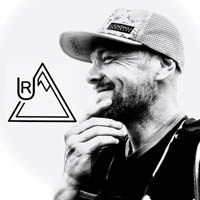 Samuel Hill is an ultrarunner, coach, podcaster and content creator from Derbyshire. When he's not racing in the Peak District, Sam can be found on the Ultrarunning Sam podcast interviewing guests from around the world about his beloved sport of trail and ultrarunning.
He also volunteers his media skills on big races and can be seen on many hours of YouTube videos as a livestream cameraman for this year's Western States 100 in the USA.
Samuel also has his own YouTube channel where he shares his podcast videos, coaching content and gear reviews.
Head to www.ultrarunningsam.com to see more!
Insta: @ultrarunning_sam_podcast
Youtube: @ultrarunningsam