Ultrarunning Ltd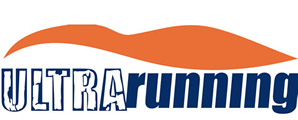 Steve Worrallo's first running event was the Marathon Des Sables. That experience led to the creation of Ultrarunning Ltd who are passionate about organising the best events –  carefully researched, planned and organised to give our customers the very best experience. All of our events have Vegan Friendly food. Hosts of the Summer and Winter versions of the Green Man Ultra envisioned by Fireside Chat guest Chris Bloor that takes place at Ashton Court.
Whatever your motivation we have the answer.
International Races – Tenefire 0-4-0 coming soon.
Multiday events – 3 on offer.
7in7 events – 5 to choose from.
UK single Day Ultras – 14 Races to choose from.
5k, 10k, Half & Full Marathon – 42 Races to chose from.
Virtual runs – 112 medal types available.
Kiddies runs – bespoke kiddies medals – get them taking part.
Visit the Ultrarunning Ltd website to find out more.
Website: Ultrarunningltd.co.uk
Facebook: @ultrarunningltd
Insta: @ultrarunninglimited