Uncategorized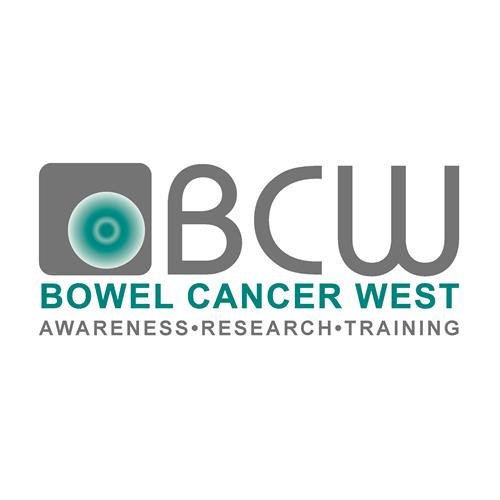 Bowel Cancer West (BCW)
Bowel Cancer West, a charity founded to improve survival rates of people with bowel cancer in the South West of England, is warmly welcomed to the Bristol Running Show. Currently, Bowel Cancer has a dangerously low profile, but BCW aims to change that through their dedicated team of volunteers and trustees. They ensure that every pound raised is invested effectively to put the brakes on the UK's second-biggest cancer killer.
How do we do this?
Firstly, we raise awareness of the symptoms of bowel cancer. Incidences of the disease are high, yet awareness levels are alarmingly low. Additionally, everyone over the age of 60 is sent a screening test every two years, but many choose to ignore it. Furthermore, discussing bowel habits is a tricky topic, but together we can 'combat the cringe' to ensure everyone has the knowledge they need about this disease.
Secondly, we fund research conducted at leading universities to fill a national gap. Our projects are internationally recognized, and they are carefully selected by a BCW grants committee of esteemed academics. This selection process ensures that we remain focused on the right areas. Moreover, we provide training for doctors and nurses to ensure they provide patients with the best possible care. We train them to diagnose patients effectively and to offer the best support for them throughout their treatment.
The West Country challenge
Bowel cancer affects people of all ages, but it is most commonly associated with people over the age of 55. Considering that our region hosts a high number of retirees, we face a harder challenge. Additionally, it is a misconception that bowel cancer affects only men, as it is, in fact, only slightly more prevalent among males. Thus, we need your support to ensure that people across the region know what to look out for. Remarkably, one in three people currently knows someone with bowel cancer.
Colorectal cancer is Britain's second biggest cause of cancer-related death, yet it only ranks fourth for cancer diagnosis. Consequently, a higher proportion of those who are diagnosed do not survive. We know that this is largely due to late diagnosis and sometimes a lack of awareness of the symptoms of bowel cancer. Although these symptoms are not always apparent, discussing your bowel habits can be a difficult subject. However, you really shouldn't feel embarrassed.
Events
The Devon and Cornwall Back Yard Ultra, in aid of Bowel Cancer West, is an iconic race held at Newnham Park, Plymouth on Saturday 3rd September 2023.  This event sees runners take on 4.167mile loops on the hour, every hour until only one brave soul is left. We had an amazing first year with the majority of runners returning to see if they can do one more loop.  A great introduction to timed loop events all whilst raising money for charity, and you don't have to run, we had a walker last year who came forth.
For more details and tickets, please visit www.thebackyardultra.co.uk
Bowel Cancer West Links
Website: Bowelcancerwest.com
Facebook: facebook.com/BCWCharity
Facebook Group: Devon and Cornwall Backyard Ultra
Twitter: twitter.com/bcwcharity

Also see other exhibitors:
Exhibitors & Speakers 2023