Race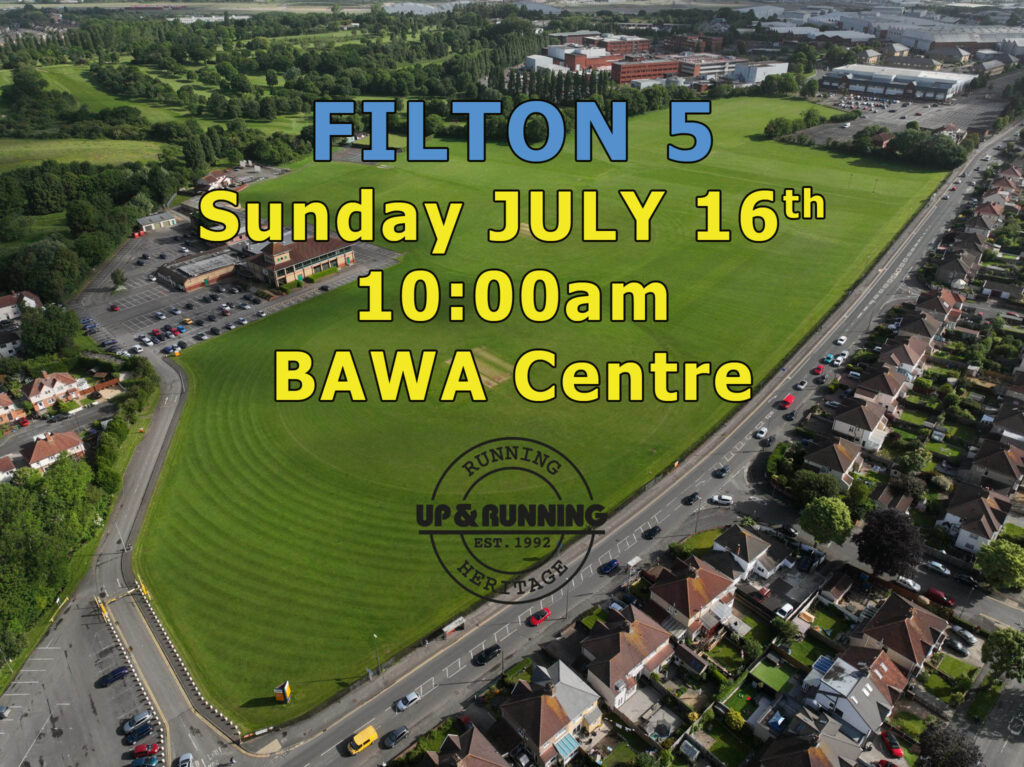 Bristol Running Show Presents – The Filton 5
The Filton 5
What's a running show without a run? Right. So the Bristol Running Show is pleased to announce that the Filton 5 will feature a 1 mile race, a 5km race and a 3×1 mile relay around the BAWA centre playing field on a measured course.
Starting at 10:00 will be the 1 mile race followed by the 5km and the relay at 10:30.
The first M/F in each event and the first male and female teams will receive prizes.
Up and Running Bristol kindly sponsors this event.
The course will be accurately measured but cannot be certified because of its multi-terrain status.
These races are free but we ask you to register via Eventbrite at the links below so we can estimate the interest in advance.
Note – there are three different sign-up pages, one for each event.
We look forward to seeing you at the races.