Schedules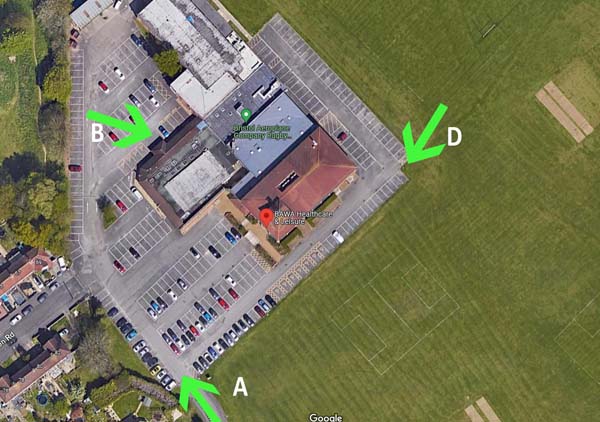 Sunday Morning Outside Activity Schedule
It's just a few days now to the show and this is the Sunday morning outside activity schedule.
All sessions are 30 minutes so there will be a couple of minutes getting ready and a couple of minutes wrapping up leaving about 25 mins of actual activity.
Arrow A is the entrance from Southmead Rd.
Arrow B is the visitors entrance to the venue.
Meet in the area maked D in the image above for races and warm-ups.
Outside Activity Schedule
9:00 am we have a fitness session outside with Tom Basset from All Aspect Fitness.
930 am there will be a guided run for women with Tekla
930 am there will also be a guided run with Mark Wilkins
10:00 there is the Filton 5 1 mile run
10:30 there is the Filton 5k and a 3×1 mile relay (depending on numbers)
12:00 Meet at the Skamper stand (inside) for a guided run with their super cool new app.
Also see
Checkout the news section for latest updates.